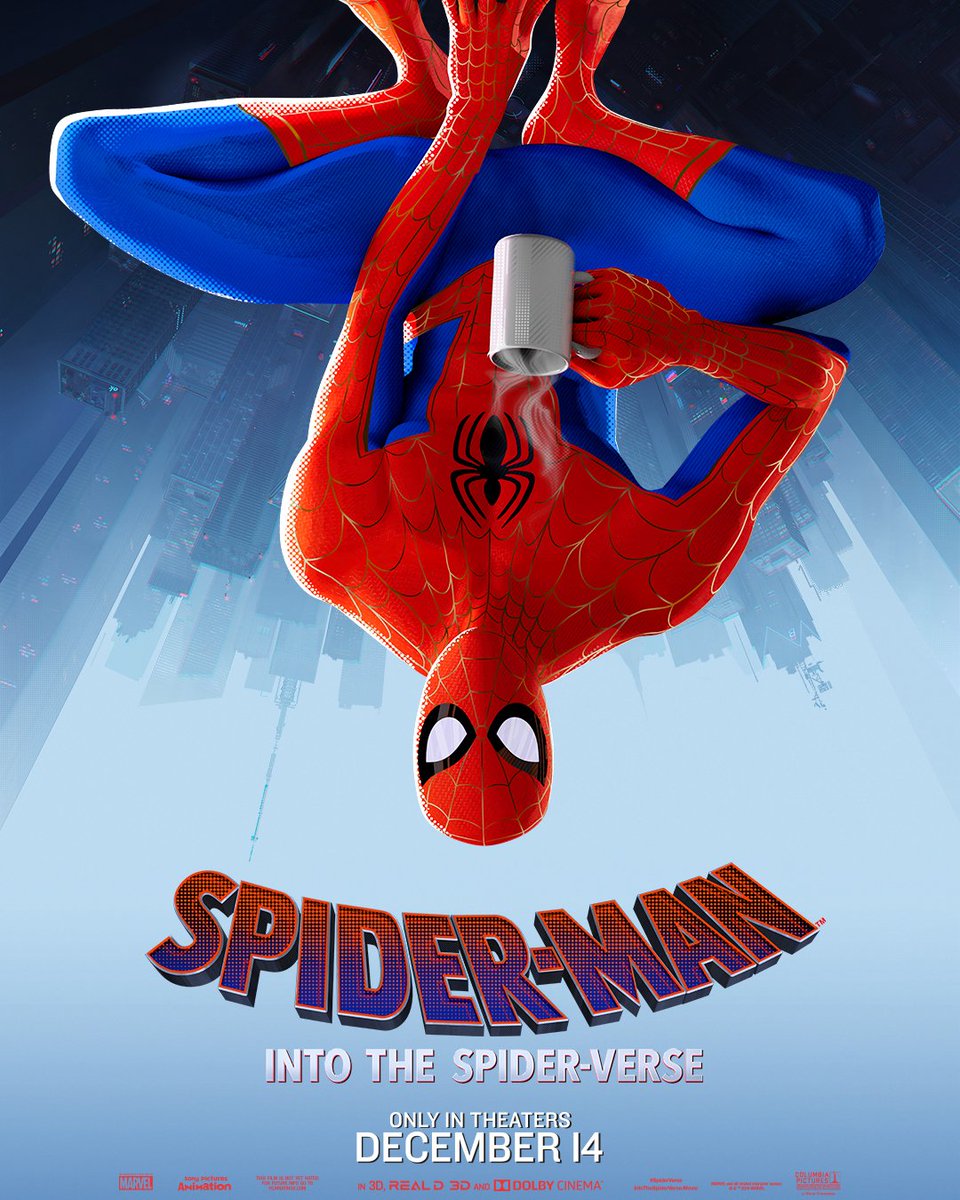 What defines a hero? Is it enhanced abilities, heightened senses, super-strength, or is it something else altogether? A hero is someone who inspires others, someone who sets an example. Someone who sacrifices everything to help people, putting others before themselves. That's why Spider-Man is everyone's hero. An ordinary person of humble origins, gifted with extraordinary power, forced to accept the responsibility that comes with it – just as many people have to in some part of their lives. Through personal tragedy, his misery produces a profound sense of empathy for others, leading him to use his powers to prevent ordinary people from having to face the pain that he can prevent. His personal sufferings don't affect his mental stability, as he keeps his head up, living with the pain in the best way he can. He's everyone's friendly neighborhood Spider-Man. That's why people adore him, and that's what makes him a powerful pop culture representation in our world today. These traits are all well characterized by people like Miles Morales, and Peter Parker, only making this film all the more enjoyable.
Miles Morales, voiced by Shameik Moore, is an ordinary teen in Brooklyn, doing his best in the new advanced school he's been placed in. His father is a New York Police officer, and his mother is a busy nurse. He has plenty of friends, and an uncle he absolutely adores. His uncle, voiced by Mahershala Ali, is charismatic and is so amazingly portrayed in true comic book style. And that's when, Miles gets bitten by a genetically modified spider, and his life transforms completely. He meets spidermen from alternate realities, who play their own part in helping Miles understand what he's meant to be. The entire voice cast is energetic, alongside the endlessly creative animation, that there's never a dull moment.
The movie plays an interesting perception of the Spidey sense, with Miles initially believing it as a symptom of puberty – magnifying his teenage angst and insecurity. He is driven by a promise he makes, and his undying will to make change for the better. And his powerful character is well balanced by an equally sympathetic and much older Peter Parker; who is from an alternate universe. What makes this Peter Parker so emotionally meaningful, is that he has worked past his fair share of failure, and isn't in quite the best physical shape. The film emotionally appeals to two very different audiences. While Miles is the character that younger viewers will more closely relate to, this older Peter Parker reflects the aging Spider-Man audience. Portraying Spider-Man at a different point in his life played an important component of the character. This Peter Parker has been through harder times, and along the course of the film, his performance manages to show the audience an entirely new aspect of the Peter Parker character we know so well. And in addition to that, Miles Morales' father also provides a soulful performance, with a different connection with his son from the Peter Parker-Aunt May relationship we are used to.
Apart from the intriguing and creative art style, the film is also filled with light humor. Including references to previous movies like the Sam Raimi Spider-Man trilogy, as well as a meme we are all too familiar with. Something I won't go into depth with, letting you figure out yourself if you haven't already. The humor nicely livens up the serious tone of the film and sparks laughter from all of us. Along with each of the different multiverse spider characters who represent different genres, there are plenty of different jokes that are played with. There's Spider-Woman, who upon their first encounter, despite their comical situation becomes a good friend. And Spider-Man Noir, whose dialogue is filled with ironic noir clichés, and the remarkably sincere anime-influenced Peni Parker. And of course, one of my favorite characters in the entire Marvel Cinematic Universe…the talking pig Spider-Ham. Serving as brilliant comic relief with his bizarre comments and actions, Spider-Ham warranted warm laughter from the entire audience.
But I believed that one of the movie's most outstanding features was the soundtrack. The intense music has an electrical-modern spin on it, making for thrilling and entertaining action sequences. IMO – The best background score for a superhero movie yet- even more so than Black Panther. Daniel Pemberton, the brilliant man behind the background score, had done a tremendous job, beautifully blending the music into the entirety of the comic book style movie. If I could express how much I loved this film into a rating, I would – but I don't feel that it would do the film its due justice. As they say, a picture tells a thousand words, so I'd suggest you watch the movie, and I can assure that you won't be disappointed.